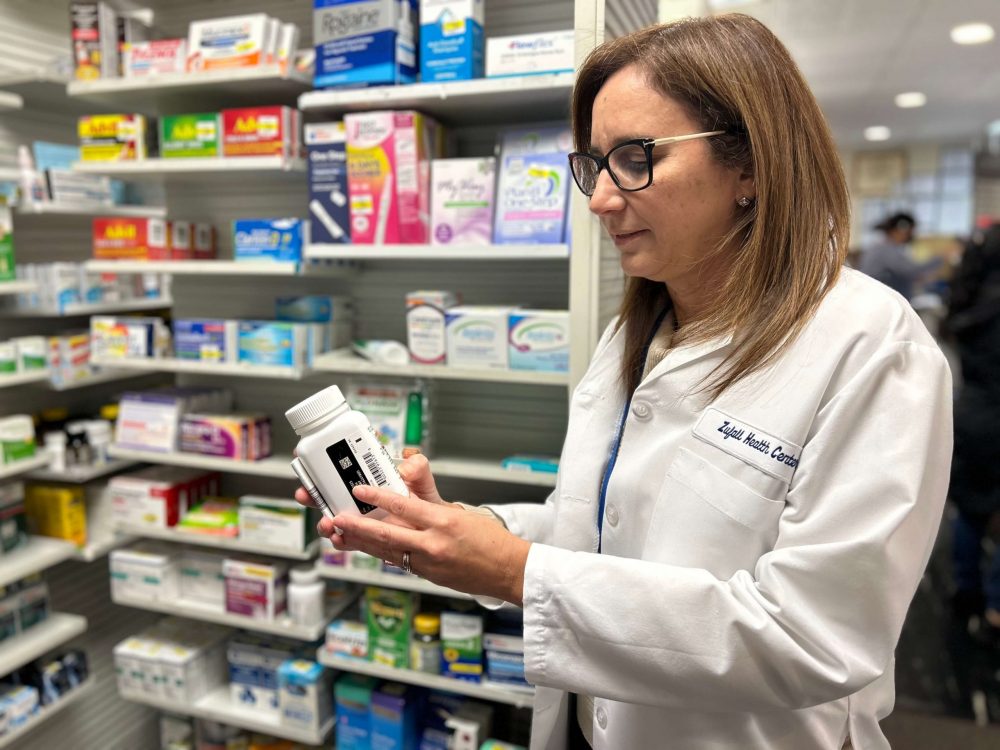 Historic Goodale Pharmacy in Dover Is Now Part of Zufall Health
Earlier in the year, Zufall Health took ownership of Goodale Pharmacy, the 150-year-old community pharmacy conveniently located two blocks from its Dover headquarters. The pharmacy is open to the community for use by both Zufall patients and non-patients.
This significant acquisition adds a retail pharmacy – a store that dispenses prescription and over-the-counter medications – to Zufall's service offerings for the first time. Now, Zufall medical providers and pharmacists can seamlessly communicate about patients' prescription drugs and medical history using a centralized electronic health record system. In turn, patients can more easily initiate, adhere to, and manage their prescriptions.
Other tools for patients' medication access are intact. Zufall's newly acquired pharmacy remains a participant in the 340B Drug Pricing program, the federal program offering discounted prescription medications to low-income and/or uninsured patients. The USDA-funded medication delivery service that Zufall initiated in 2022 for patients using Goodale also continues to alleviate transportation, work obligations, or health barriers to on-site pharmacy visits.
Bringing Goodale under the Zufall umbrella has proven especially valuable for Dover's Latin American immigrant population, who are accustomed to using pharmacies as their first point of contact with the health care system in their home countries. One recent encounter involving children needing urgent medical attention highlights the significance of pharmacy integration for newly arrived Latin American families. Clinical pharmacist and Goodale interim pharmacist-in-charge Gretel Gautier Rivera, RPh, MBA, recalls the interaction.
"The family came to Goodale in despair requesting antibiotics for their two sick children. When our staff explained that the children first needed a prescription from a medical provider, the family said they had been unable to get an emergency appointment at our nearby Dover medical facility," said Gautier Rivera.
Gautier Rivera and colleagues observed that the children looked very ill and coordinated with the Dover medical office to accommodate a same day visit with a provider to obtain a prescription.
"Our response enabled prompt care and treatment, demonstrating the vital role that pharmacies play in our community's well-being," she added.
Considering the trust that many patients place in pharmacies, as well as Goodale's longstanding positive reputation in the community, the health center will keep the original pharmacy name. Many of the pharmacy's 20-person, staff – comprised of mostly bilingual English/Spanish speaking pharmacists, technicians, delivery drivers, and sales – are former Goodale employees. New branding and exterior signage that integrate the Zufall Health identity are in progress.
Goodale is located at 16 North Sussex Street in Dover. For more information, including hours of operation and services, see zufallhealth.org/pharmacy.
Above: Goodale interim pharmacist-in-charge Gretel Gautier Rivera, RPh, prepares a prescription for a patient.